Tickets
Tickets for our online programmes are available at emaf.cinemalovers.de. You can register there and purchase a festival pass. After successful payment, the online programme will be automatically activated to your account on 21 April 2021, 0:00 a.m..
Online group tickets are also available this year. An group account must be created for each group ticket, which is valid for up to 20 people. The log-in data of a group account applies to all members of the group. With this account, all group members can log in independently and stream the entire online offer. For each additional group ticket, an account with a different e-mail address must be created separately. All available films, conversations with filmmakers and documentaries are accessible for you to discover and enjoy between 21.04.-02.05.2021, with no time limit.
Fortunately, most of the films are available worldwide without geo-blocking! The festival talks and other special programmes will be held via Zoom, for which you can register as a discussion participant. The talks (all in English) will also be available free of charge via streaming on our website. If you would like to receive a festival catalogue or order one of the performance editions, please feel free to send enquiries to Stina Koch:
Online Festival Pass

8 €

Group Ticket Online (up to 20 persons)

20 € per group

Single Ticket Exhibition

5 €, discount 3 €, school-children: free of charge

Festival Catalogue

5 € + shipping

Performance Kits

Soft Prison: 10 € + shipping
My flesh is in tension, and I eat it: 5 € + shipping
Accreditations
For artists, curators and speakers participating in the festival, accreditations are still possible this year. The accreditation entitles you to free access to the online programme as well as to the festival events, provided they can take place. Registration for free accreditation is available until 14 April 2021. Accreditations are also available for institutions, distributors, festivals, etc. (see in the accreditation form under profession). For a free press accreditation, please contact our press office: presse@emaf.de.
Please note that your accreditation is not valid unless it has been confirmed by the festival.
Your personal information will be treated confidentially and will not be forwarded to third parties.

For further inquiries please get in touch with David Quitmann: quitmann@emaf.de.
Visitor information
Opening hours
Kunsthalle Osnabrück
Hasemauer 1, 49074 Osnabrück
Opening Hours:
Currently closed. As soon as the Kunsthalle opens, we will announce the opening hours.
---
hase29
Hasestraße 29, 49074 Osnabrück
Opening Hours:
The works will be exhibited in the windows of hase29.
---
Kunst-Quartier des BBK
Bierstraße 33, 49074 Osnabrück
Opening Hours:
The works will be exhibited in the windows of BBK.
---
Universität Osnabrück
FB-01: Kultur- und Sozialwissenschaften Seminarstraße 33, 49074 Osnabrück
The works will be on display in the gallery in the window of the Institute of Art/Art Education from 2:00 p.m. to 9:00 p.m. from April 22, 2021 through April 25, 2021.
Mediation
If possible through the Corona regulations, the EMAF regularly offers open guided tours through the EMAF exhibition (in German language) at Kunsthalle Osnabrück – at the following times:
during the festival Thursdays to Saturdays at 3 pm and 7 pm and Sundays at 4 pm.
after the festival until the end of the exhibition every Sunday at 4 pm.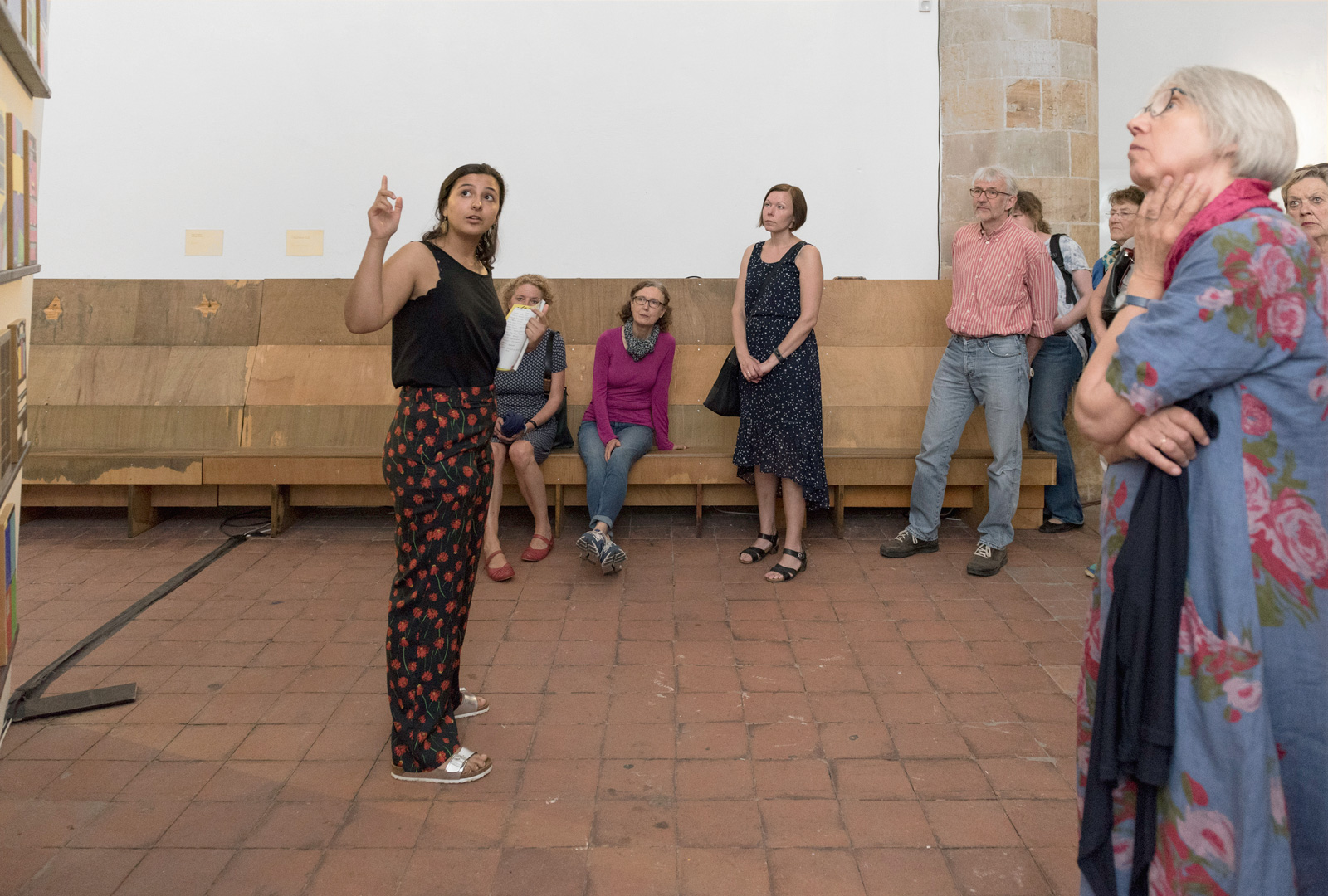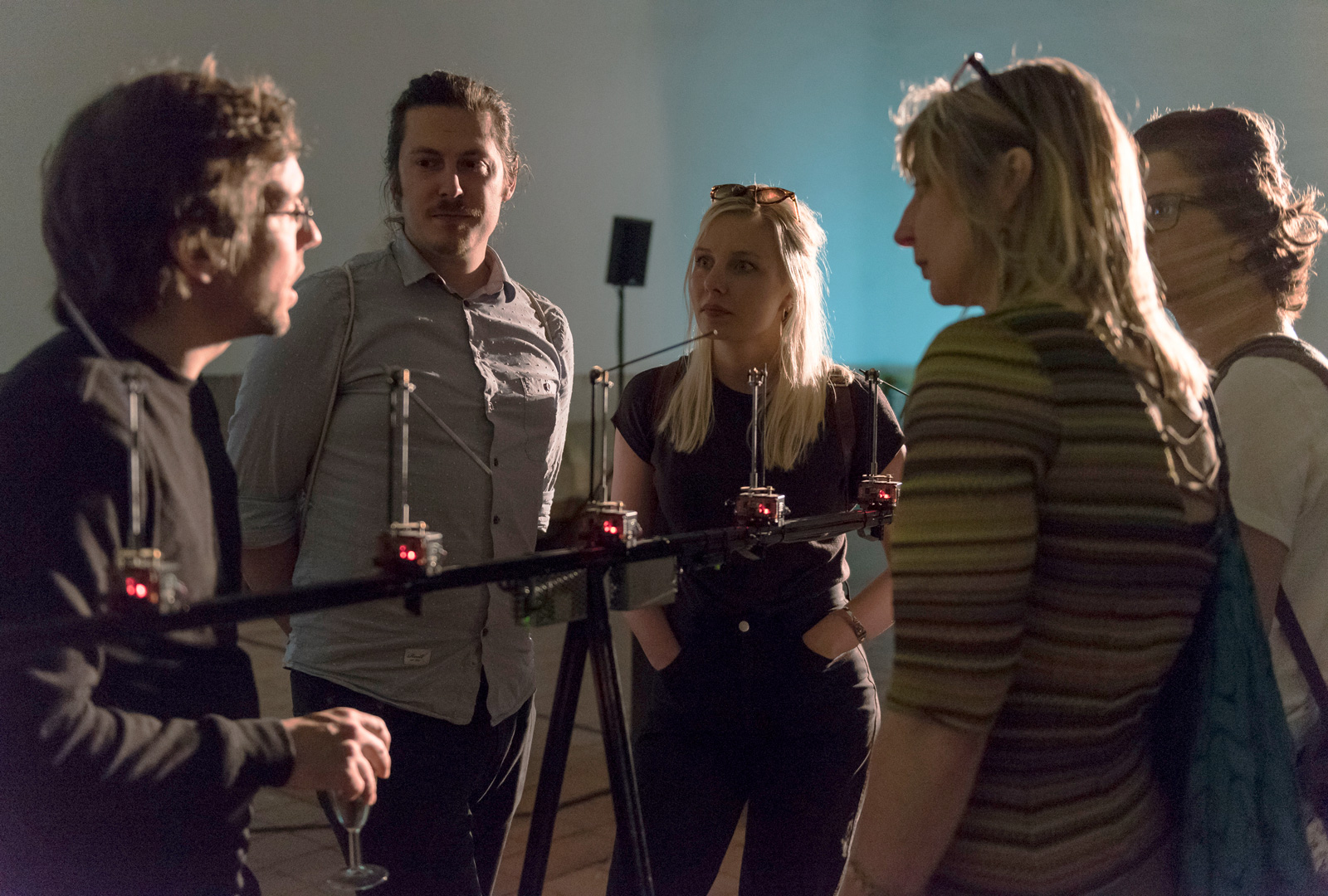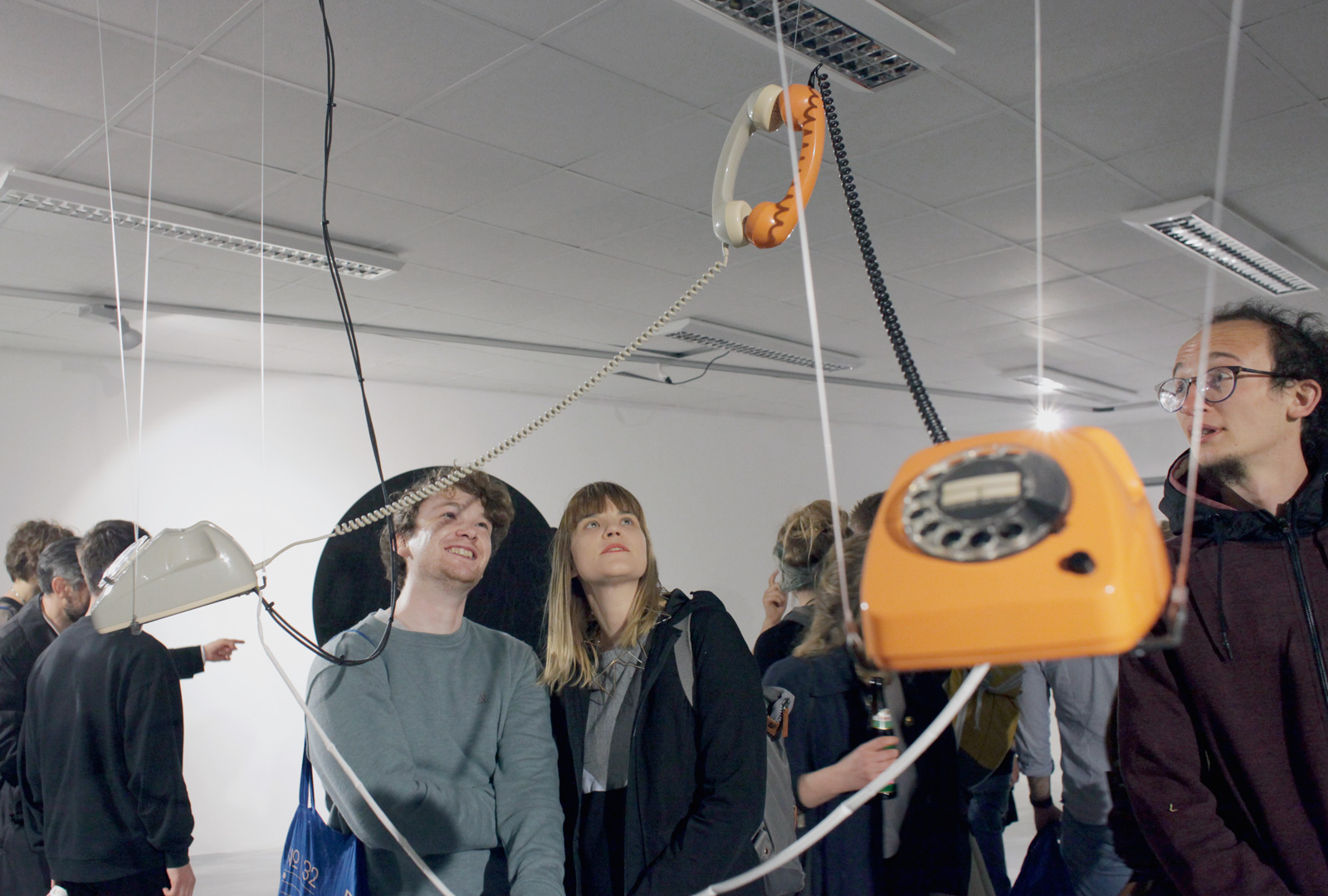 On request, guided tours are also possible in English language.
Our trained agents also guide groups (up to 20 persons max.) through the exhibition. For school classes there are special offers and special conditions.
Costs (according to city fee table):
for groups

60 Euro plus admission


for school classes

40 Euro incl. admission
The duration of the guided tours is approx. 1.5 hours. For appointments please contact presse@emaf.de
---
Downloads