I, Popeye
↳ Takeshi Murata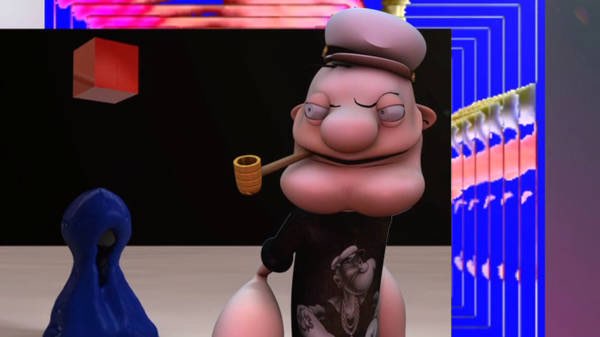 Popeye the Sailor first appeared in a comic strip in 1929, and embodied a 20th century kind of muscular optimism. In I, Popeye artist Takeshi Murata has turned Popeye from a 2D character into a 3D one, and something has happened to life in the process, making it frail and bitter, and Popeye into a figure of loss and resignation, perhaps embodying a collective hangover, our attempts to get over the 20th century.
⟼ Courtesy of Electronic Arts Intermix (EAI), New York
⟼ Watch the film on our streaming platform.